Pocket Notebook Statistics
Published: 2010/05/02
Updated: 2013/10/29
I am a hipster. Everywhere I go, I carry a pocket-sized Moleskine notebook to capture ideas. It looks like this.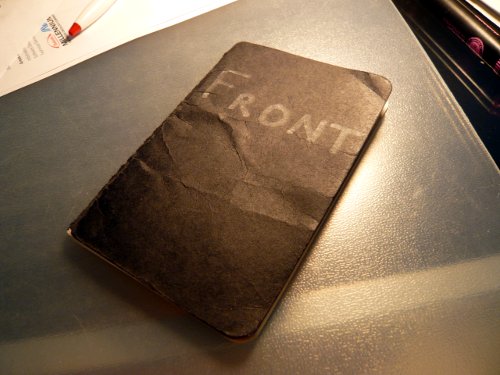 I am also a nerd. I'm an engineering student and lately I've been really interested in gathering and interpreting data.
Combine these things and you've got hipster data (which has surprisingly little to do with fixed-gear bicycle-related accidents). What I've done is count the number of ideas in the notebooks I've kept (usually separated by bullet points) and culled some statistics. The following is what I've found. I'll update this page with each notebook I go through.
The Stats
These data cover the period from December 25, 2007 to October 29, 2013.
Number of notebooks filled: 15.
Total number of ideas: 6511.
Average number of ideas per day: 3.18.
Average period of notebook use: 136 days.
Average number of ideas per notebook: 434.