Thomas the Tank Engine Zoom Costume
Glen Chiacchieri / October 2022
This year I made my own Thomas the Tank Engine costume for Halloween with my mom's help. It has a WORKING smokestack.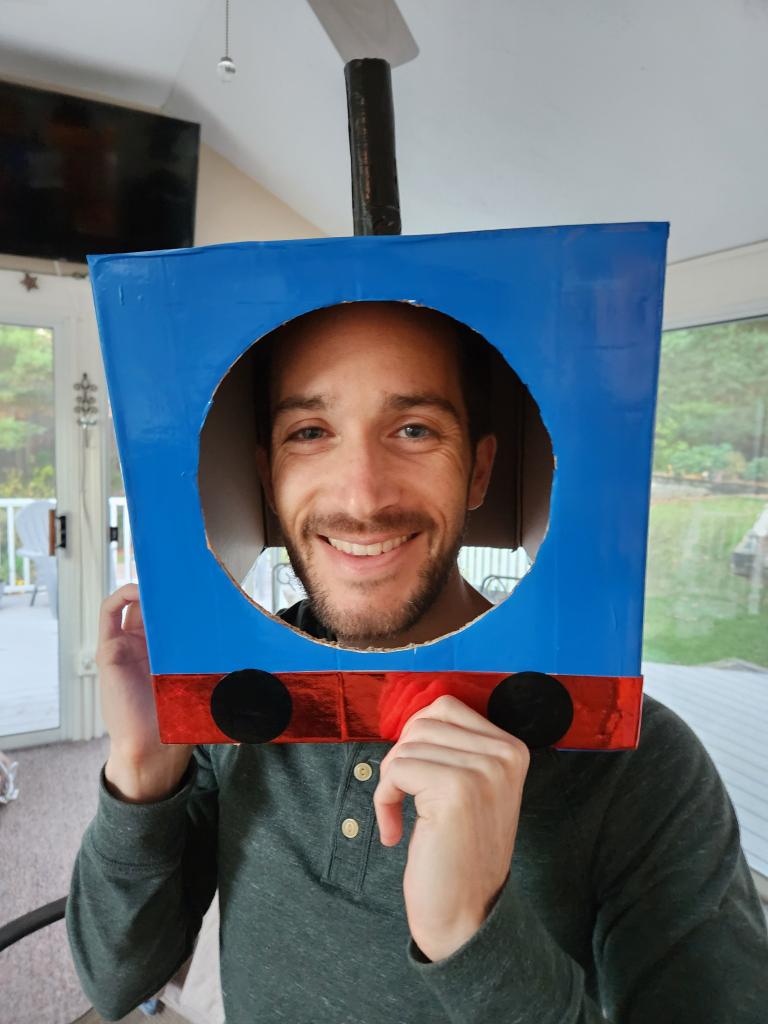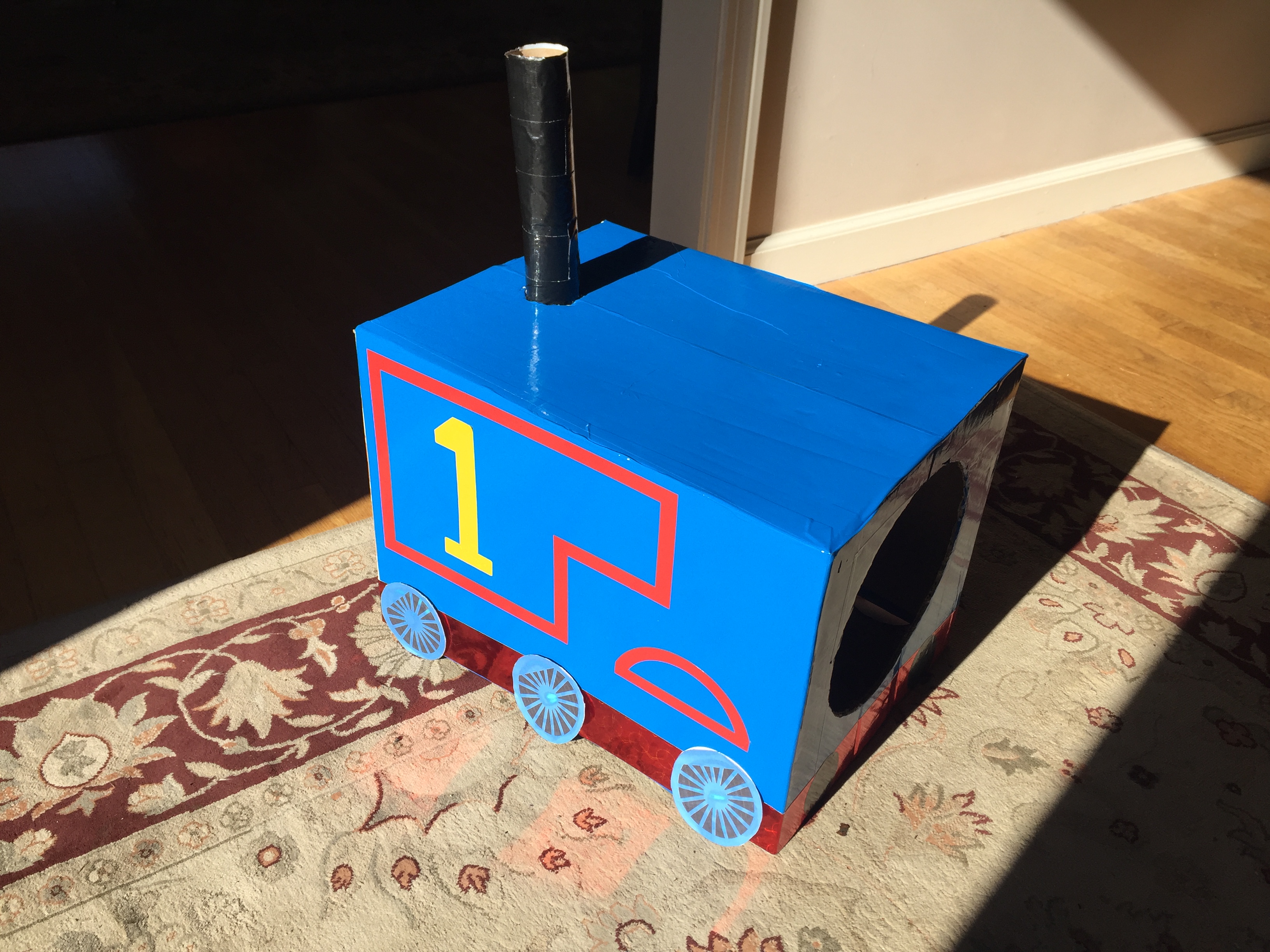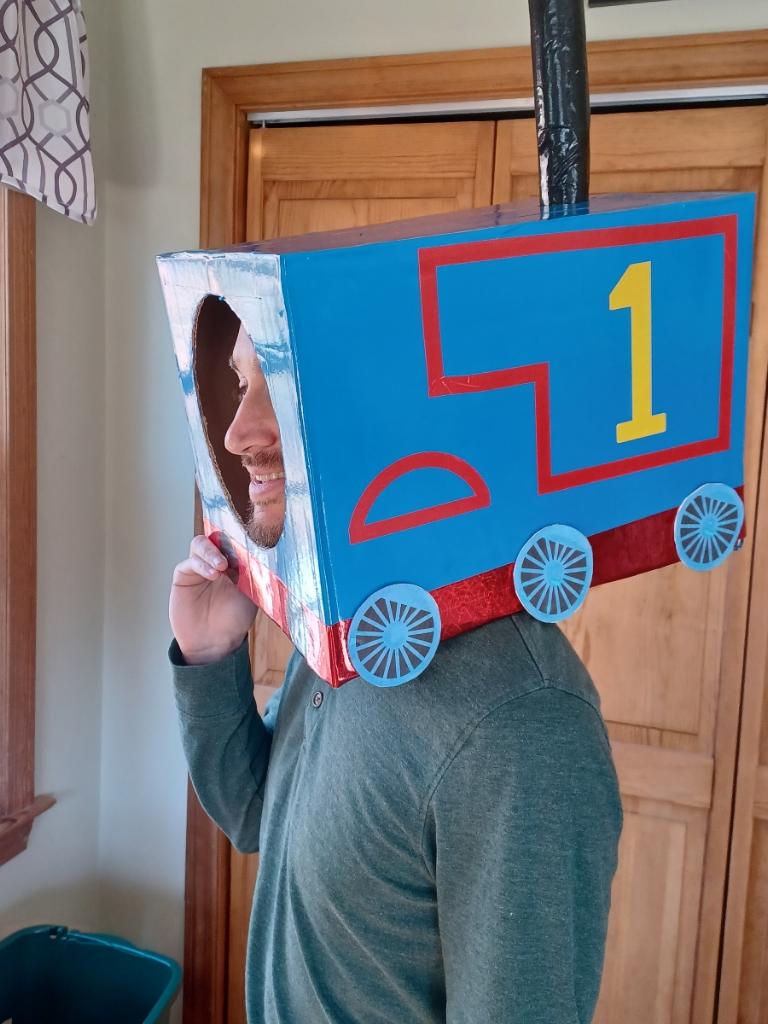 This project was so fun. I wanted a costume to meet with my friends on video chat for Halloween and because of an inside joke it needed to be train-related. I loved Thomas the Tank Engine when I was a kid so I thought I could make a little hat/mask that would make me into Thomas on the video call. And I didn't tell my friends I was making it so it would be a complete surprise.
To make the costume I found a box and covered it in the perfect blue vinyl my mom found. She also found some great red shiny duct take for the bottom part. I used Cuttle to make the decals (here are the wheels) and my mom cut them out in vinyl on her Cricut desktop cutting machine. I used two old toilet paper rolls covered in black duct tape to make the smokestack and clamped a small garden hose up to my room humidifier to make steam come out.
I'm really satisfied with how well the project turned out. I enjoyed making it and was very happy to collaborate with my mom who always loved making crafty Halloween costumes for us as kids. And my friends on the video chat were so surprised and delighted when I entered as Thomas the Tank Glengine.